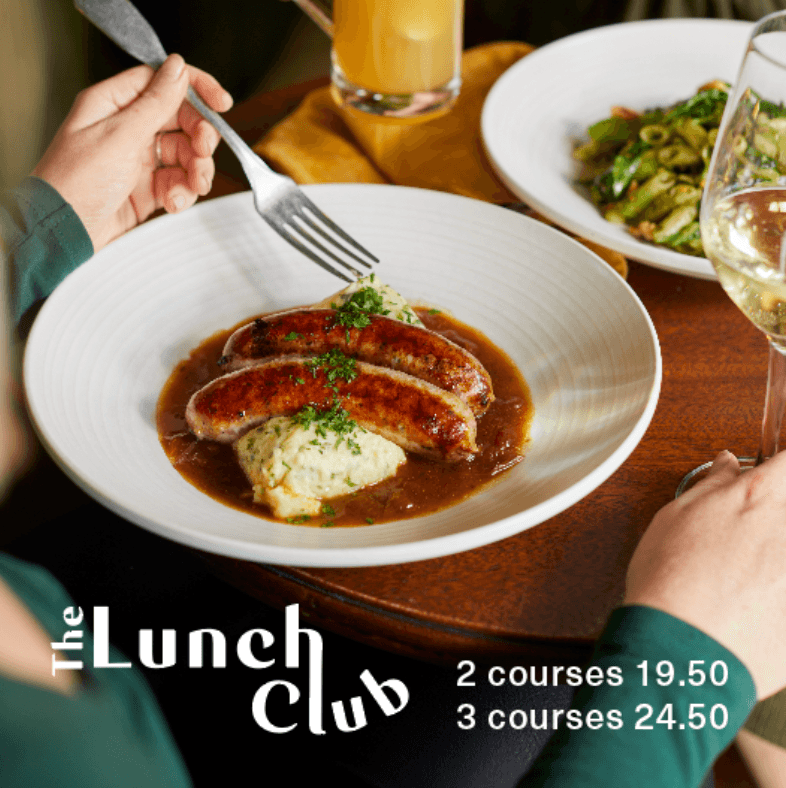 September Lunch Club is here!
From 7th September 2023 we bring you our new Lunch Club set menu, available Monday-Friday, 12-6pm*.  With 2 courses at £19.50 and 3 courses at £24.50, it's a great reason to grab your friends, family or even four-legged companion and join us for lunch.
This September we're welcoming in the start of the new season by paying homage to the Braeburn apple. Refreshing with a good balance of sweetness the Braeburn is a first-class dessert apple with a richness and complexity of flavour that other varieties cannot match. Even more delicious when enjoyed in one of our Lunch Clubdesserts!  
Did you know that we have been awarded the top 3 star rating from The Sustainable Restaurant Association?  We couldn't be prouder of our achievement so we plan to change the dishes on The Lunch Club menu on a monthly basis to celebrated delicious seasonal ingredients – sourcing sustainably and with the seasons is something we live by.
Don't forget to book ahead to avoid disappointment – enjoy!
*Available in selected Heartwood Inns, including ours – The Jolly Farmer. Available for limited time only, Monday – Friday, 12-6pm.  Cannot be used in conjunction with any other offers or promotions.